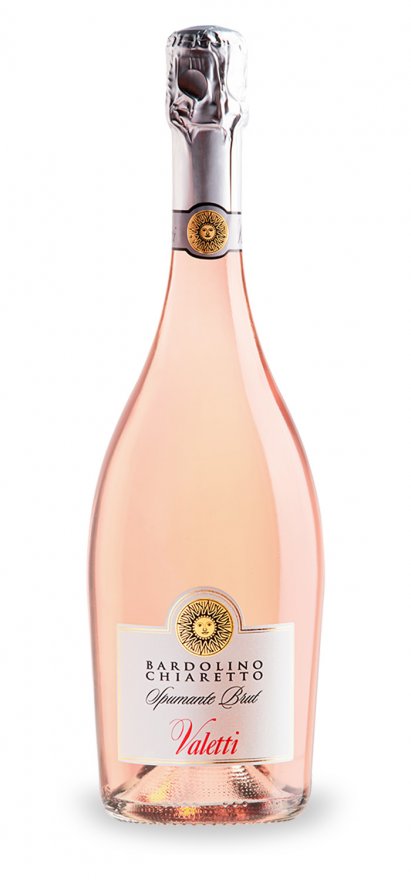 Alcohol content:

12 VOL. %

Denominazione:

DOC

Format:

0,75 lt.

Grape variety:

Corvina, Rondinella, Molinara, Sangiovese

Region of origin:

Veneto

Producer:

Valetti
100% Privacy Guarantee
Secure payment by credit card
Infos
FEATURES
DESCRIPTION: Sparkling version of Bardolino Chiaretto, it offers a fine and persistent perlage. On the palate it bursts with a pleasant freshness. The floral notes stand out on the nose. Soft pressing with destemming of the grapes. Racking of the must after 12-36 hours with almost complete emergence of the "cap". A salient feature of this sparkling wine is that the sparkling process starts directly from the must rather than from the finished wine as in the other Charmats. The second fermentation takes place in an autoclave at controlled temperature and pressure on selected yeasts and lasts for six months.
TASTING NOTES: Peach blossom pink color, fine and persistent perlage, pleasant and delicate perfume, with floral notes. fresh, fragrant and lively flavor.
PAIRINGS: excellent as an aperitif, it goes beautifully with appetizers, light dishes and any convivial moment.
SERVING TEMPERATURE: 8 ° / 10 ° C.
---
---
Reviews
Nobody has written a review yet. Be the first!