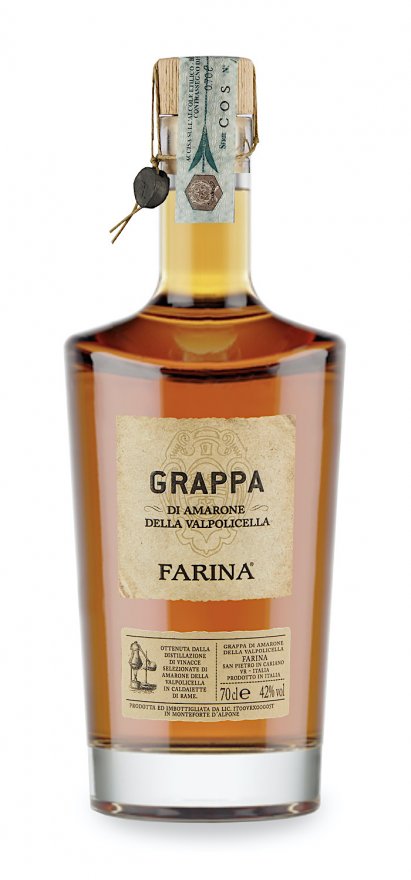 Alcohol content:

42 %

Format:

0,70 lt.

Structure:

Morbida

Region of origin:

Veneto
100% Privacy Guarantee
Secure payment by credit card
Infos
FEATURES
DESCRIPTION: from the pomace of the king of Valpolicella wines, Amarone, this fine distillate is obtained, with an intense, enveloping aroma and a full and fruity taste, reminiscent of the grape of origin. The fermented and selected pomace, after racking and a light pressing, are brought to the distillery still soaked in must and processed immediately. This guarantees a full-bodied and fragrant grappa, with a greater alcoholic yield, which lends itself very well to a period of aging in barrique. The distillation takes place around the month of February with a discontinuous steam and low pressure system.
TASTING NOTES: blond color resulting from aging in barrique. The nose releases a concentrated aroma of dried fruit, while in the mouth the flavor is harmoniously robust and warm.
PAIRING: it is also excellent ice-cold after a meal or tasted in coffee.
---
Reviews
Nobody has written a review yet. Be the first!