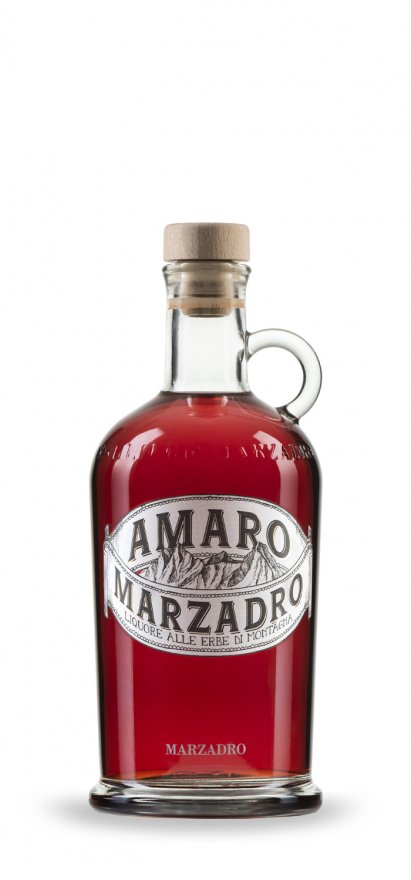 Format:

0,20 lt.

Alcohol content:

30 VOL. %

Producer:

Distilleria Marzadro

Region of origin:

Trentino Alto Adige

Botanicals:

Cardo Mariano, Achillea Millefoglie, Rabarbaro Alpino, Genziana Maggiore, Vite Bianca, Camomilla, Finocchio, Galega
Out of stock
SHIPMENTS ABROAD WILL BE SUSPENDED FROM 10 DECEMBER AND WILL RESUME ON 8 JANUARY.
100% Privacy Guarantee
Secure payment by credit card
Infos
FEATURES
DESCRIPTION: amaro Marzadro is inspired by the ancient recipes of the traditional Trentino herbs liqueurs. Since the 1950s, Attilio and Sabina Marzadro collected plants and aromatic herbs with which to flavor their spirits on the Monte Baldo massif, 2218 meters above sea level. In the same way even today, after being carefully handpicked, the Alpine Rhubarb, the Gentian Major, the White Vine, the Chamomile, the Fennel, the Cardo Santo, the Galega and the different varieties of Achillee are left to cold macerate for a period ranging from 20 to 30 days. Its red color is given by the Rhubarb which gives the liqueur a bitter and fresh taste at the same time.
TASTING NOTES: red color, given by Rhubarb, rich and inviting aroma with herbaceous hints, refreshing, bitter and persistent flavor.
---
Reviews
Nobody has written a review yet. Be the first!