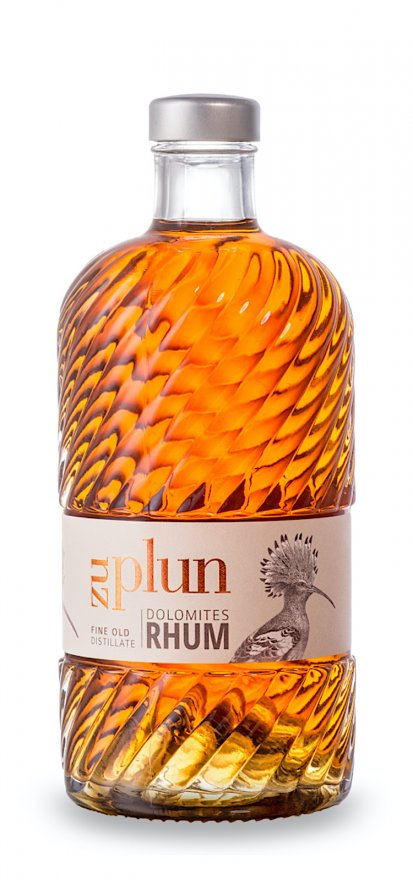 Zu Plum
RHUM DOLOMITES FINE OLD "Zu Plun"
Alcohol content:

50 VOL. %

Format:

0,50 lt.

Region of origin:

Trentino Alto Adige
100% Privacy Guarantee
Secure payment by credit card
Infos
Grazie alla voglia di sperimentare del creativo mastro distillatore di Plunhof per la prima volta in Alto Adige è stato creato questo tipo di distillato. Il Rum del Plunhof è un vero successo, e non solo per la straordinarietà del luogo di origine, ma anche e soprattutto per l'eccellente qualità. Questo superalcolico molto secco viene prodotto e invecchiato in botti di rovere che erano state usate in precedenza per i vini liquorosi spagnoli Pedro Ximénez. I numerosi riconoscimenti internazionali testimoniano la competitività del prodotto, non solo in un ristretto ambito regionale.
CARATTERISTICHE

---
VARIETA': Rum Oro
PRODUZIONE: Distillato usando succo della canna da zucchero dell'America Centrale e invecchiato in botti di rovere usate per i vini Ximénez.
DISTILLAZIONE: Processo di distillazione: discontinuo in caldaiette di rame
DEGUSTAZIONE: L'olfatto viene sedotto da sfumature di cuoio, tabacco, frutta secca e uva sultanina. Al palato risulta mite e delicato.
---
Reviews
Nobody has written a review yet. Be the first!