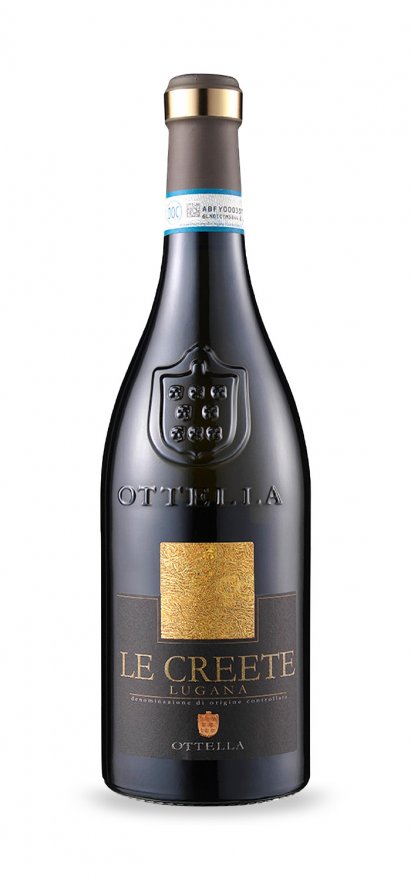 Ottella
LUGANA -LE CREETE- "Ottella"
Alcohol content:

12,5 VOL. %

Philosophy:

Vignaioli Indipendenti

Denominazione:

DOC

Format:

0,75 lt.

Grape variety:

Trebbiano di Lugana

Region of origin:

Lombardia

Producer:

Ottella
100% Privacy Guarantee
Secure payment by credit card
Infos
CARATTERISTICHE
---
DESCRIZIONE: : vendemmia che cade in fine settembre ed ottobre inoltrato, pigiatura delicata e soffice a grappolo intero per buona parte della produzione, il restante con diraspatura leggera per oscillazione. In seguito un rigoroso protocollo di vinificazione: sfecciatura per sedimentazione naturale, fermentazione lenta a temperatura controllata (14°/18°); affinamento 6/8 mesi su fecce e lieviti fini.
NOTE DEGUSTAZIONE: alla vista dorato, caldo, paglierino intenso. Al naso avvolgente, sentori esotici immediati, ananas e pompelmo. Lo sviluppo è piacevolissimo, notevole la sensazione minerale, in bocca è un vino di notevole finezza pur non rinunciando al carattere. Ricchezza, continuità, equilibrio appagano ampiamente l'aspetto gustativo. Vino caparbio, minerale, di polpa appagante.
ABBINAMENTI: Il pesce di mare e lago ne esalta la peculiarità. Ben si abbina con primi piatti di pasta o riso, ci riserba piacevoli sensazioni anche con formaggi ben saporiti ed erborinati.
TEMPERATURA DI SERVIZIO: 10/12° C.
---
Reviews
Nobody has written a review yet. Be the first!