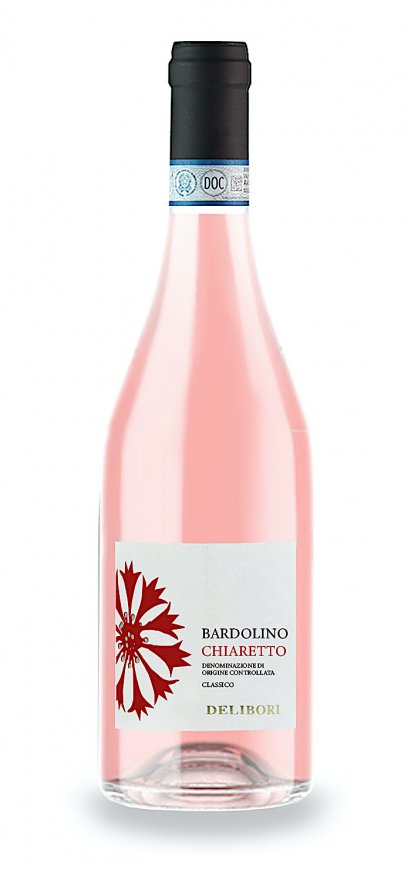 Delibori
CHIARETTO BARDOLINO CLASSICO "Delibori"
Alcohol content:

12 VOL. %

Denominazione:

DOC

Format:

0,75 lt.

Grape variety:

Corvina, Rondinella

Region of origin:

Veneto

Producer:

Delibori
buy at least 6 and the price drops to € 5,10
100% Privacy Guarantee
Secure payment by credit card
Infos
FEATURES
DESCRIPTION: the vineyards are located in the production areas of Bardolino Classico in the municipalities of Bardolino, Cavaion, Lazise and Garda, along the south eastern shore of Lake Garda. Traditionally, Chiaretto is obtained by cold macerating the must for one night only. contact with the skins. Today, a part of the must remains for a few hours in contact with the skins, to obtain a very light color. Fermentation takes place at a controlled temperature between 16 ° and 18 ° to favor the best expression of fruity and floral aromas.
TASTING NOTES: light colored wine with tones between lychees and peaches. On the nose, citrus and floral notes stand out, accompanied by vegetal hints, reminiscent of sage. Good acidity and flavor on the palate, with aromas of citrus fruits, in particular lemon, in the retronasal way.
PAIRING: It is a wine for every occasion, from Italian appetizers, to first courses, to white or otherwise delicate meats.
SERVING TEMPERATURE: 8 ° / 10 ° C.
---
Reviews
Nobody has written a review yet. Be the first!