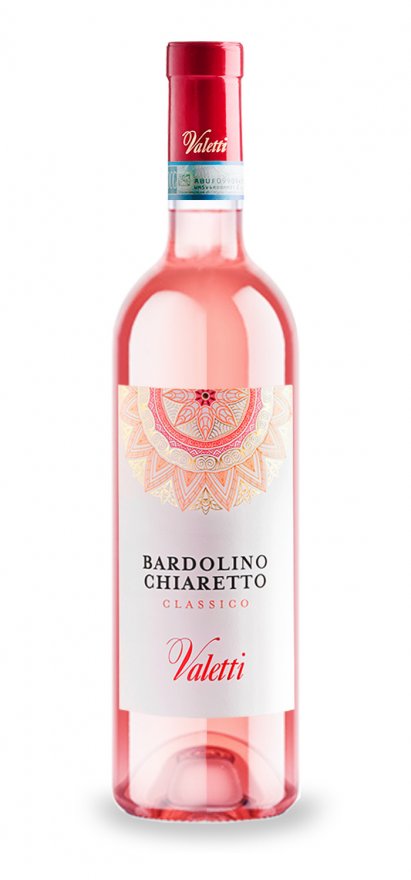 Alcohol content:

12 VOL. %

Denominazione:

DOC

Format:

0,75 lt.

Grape variety:

Corvina, Rondinella, Molinara, Sangiovese

Region of origin:

Veneto

Producer:

Valetti
100% Privacy Guarantee
Secure payment by credit card
Infos
FEATURES
DESCRIPTION: Delicate and fragrant, with a strong personality. On the palate it bursts with a vibrant freshness. Raspberry and small red fruits stand out on the nose. Soft pressing with destemming of the grapes. Racking of the must after 12-36 hours with almost complete emergence of the "cap". Controlled fermentation temperature from 15 ° to 18 °. Aging on the noble lees for 2 months. Refinement 5 months in steel.
TASTING NOTES: peach blossom pink color, fruity and fragrant aroma, raspberry that intoxicates, fresh, dry and lively flavor.
PAIRING: fresh wine for the whole meal, excellent with appetizers, light first courses, shellfish and pizza.
SERVING TEMPERATURE: 12 ° / 14 ° C.
---
Reviews
Nobody has written a review yet. Be the first!