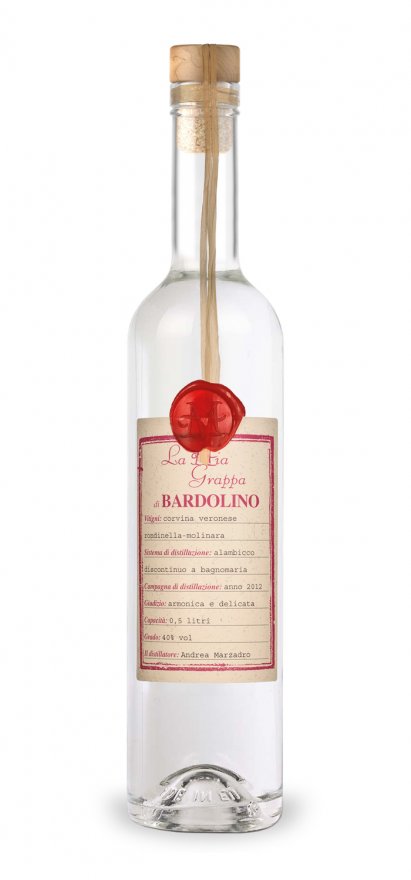 Packaging:

Astuccio

Alcohol content:

40 VOL. %

Format:

0,50 lt.

Structure:

Morbida, Elegante

Grape variety:

Corvina, Rondinella, Molinara

Producer:

Distilleria Marzadro

Region of origin:

Trentino Alto Adige
100% Privacy Guarantee
Secure payment by credit card
Infos
CARATTERISTICHE
---
DESCRIZIONE: linea tradizionale ottenute dalla distillazione a Bagnomaria in alambicco discontinuo a vapore, tipico Trentino, di vinacce fresche usate per la vinificazione del famoso vino Bardolino. L'etichetta particolare, sigillata con ceralacca, riproduce il modello in uso per i controlli sulla qualità da parte degli enti ufficiali di analisi.
NOTE DEGUSTAZIONE: colore cristallino, aroma asciutto e delicato.
---
Reviews
Nobody has written a review yet. Be the first!