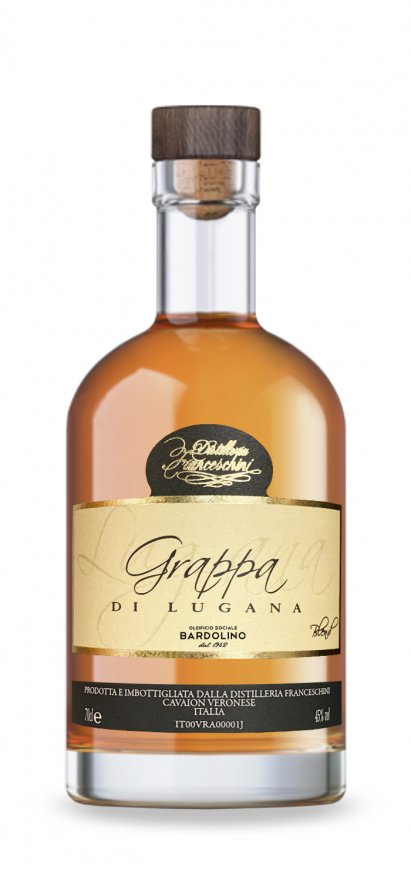 Packaging:

Astuccio

Alcohol content:

43 VOL %

Format:

0,70 lt.

Structure:

Morbida, Vellutata note di legno

Grape variety:

Trebbiano di Lugana

Producer:

Distilleria Franceschini

Region of origin:

Veneto
100% Privacy Guarantee
Secure payment by credit card
Infos
CARATTERISTICHE
---
DESCRIZIONE: ottenuta distillando le bucce, che derivano dalla produzione del vino Lugana: turbiana. Un procedimento di pressatura soffice consente di ottenere vinacce morbide e ricche di mosto. Le vinacce, dopo essere state pigiate delicatamente durante la vinificazione, vengono distillate in piccoli alambicchi in rame, con metodo discontinuo a vapore.
NOTE DEGUSTAZIONE: di colore leggermente ambrato questa grappa ha un profumo intenso, dolce e speziato dovuto ai pregiati legni di origine francese che noi usiamo. Piacevole e morbida al palato.
---
Reviews
Nobody has written a review yet. Be the first!