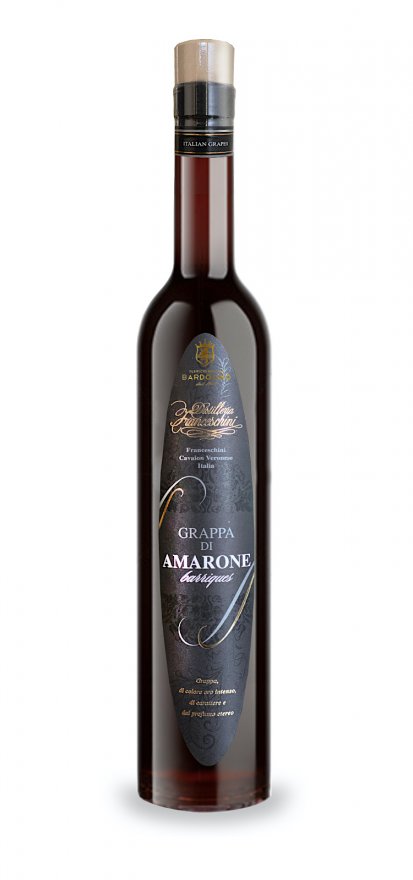 Packaging:

Astuccio

Alcohol content:

45 VOL %

Format:

0,50 lt.

Structure:

Decisa, Rotonda

Grape variety:

Corvina, Rondinella, Corvinone

Producer:

Distilleria Franceschini

Region of origin:

Veneto
100% Privacy Guarantee
Secure payment by credit card
Infos
CARATTERISTICHE
---
DESCRIZIONE: la grappa di Amarone proviene da una vitigno a bacca rossa dalla Valpolicella, nota in tutto il mondo per il suo vino Amarone. Le vinacce di uve passite, dopo essere state pigiate delicatamente durante la vinificazione, vengono distillate in piccoli alambicchi in rame, con metodo discontinuo a vapore. La Grappa ottenuta viene lasciata affinare in piccole botti di rovere pregiato, collocate nel silenzio di un ambiente buio, così in piena armonia estrae lentamente dal legno un colore naturale e un carattere pieno ed elegante.
NOTE DEGUSTAZIONE: colore oro ambrato con dei tannini equilibrati, piacevoli ed armoniosi al palato, gusto consistente ed aromatico.
INVECCHIAMENTO: caratterizzata da un medio invecchiamento in barriques.
---
Reviews
Nobody has written a review yet. Be the first!