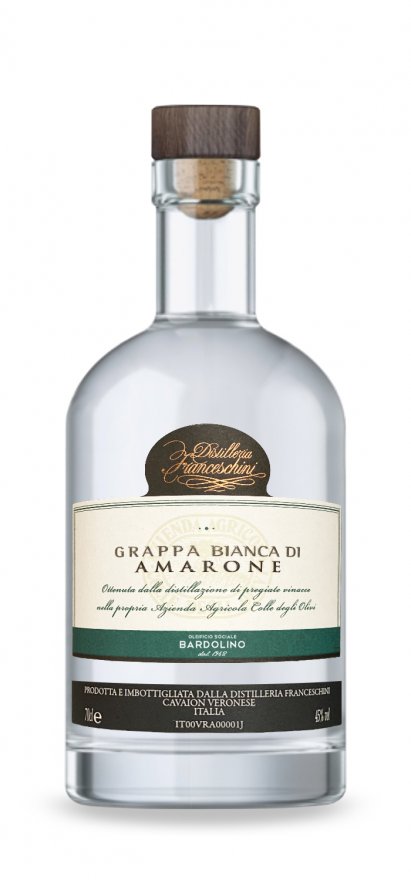 Packaging:

Astuccio

Alcohol content:

45 VOL %

Format:

0,70 lt.

Structure:

Morbida, Rotonda

Grape variety:

Corvina, Rondinella, Molinara

Producer:

Distilleria Franceschini

Region of origin:

Veneto
100% Privacy Guarantee
Secure payment by credit card
Infos
CARATTERISTICHE
---
DESCRIZIONE: ottenuta distillando le bucce di una selezione di uve passite, che derivano dalla produzione del pregiato Amarone della Valpolicella. Un procedimento di pressatura soffice consente di ottenere vinacce morbide e ricche di mosto. Le vinacce di uve passite, dopo essere state pigiate delicatamente durante la vinificazione, vengono distillate in piccoli alambicchi in rame, con metodo discontinuo a vapore.
NOTE DEGUSTAZIONE: Incolore, trasparente e cristallina nel calice. Naso intenso che apre su note di piccoli frutti rossi alle pregiate sfumature delle spezie. Piena e morbida in assaggio, deve la sua notevole struttura alle uve di origine.
---
Reviews
Nobody has written a review yet. Be the first!