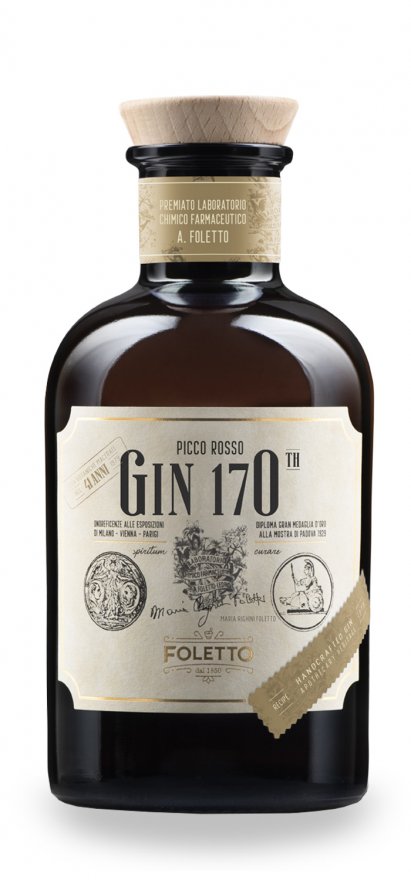 Alcohol content:

41 VOL. %

Format:

0,50 lt.

Botanicals:

Limone, Ginepro, Lamponi, Fragole

Region of origin:

Trentino Alto Adige
100% Privacy Guarantee
Secure payment by credit card
Infos
In 1979 Achille Foletto created two alcoholics with the favorite botanicals of his wife Maria, pharmacist and passionate about alpine flora: Ledrensi raspberries and wild strawberries (the same ones from Picco Rosso). Gin 170 TH is born in copper stills where Garda lemon peels and mountain juniper berries are distilled, embellished with the historic fruit alcoholics. A distillation of Maria and Achille's love and passion for life, the territory and their profession; the same values then passed on to the children who are now celebrating 170 years of family tradition.
CHARACTERISTICS
PRODUCTION: London dry gin style, separately distilled botanicals.
BOTANICALS: juniper, raspberries, strawberries, lemon peels from Lake Garda.
TASTING: on the nose full of floral and fruity notes, delicate and enveloping, velvety and elegant, with fruity notes that are balanced with the resinous taste of juniper.
---
---
Reviews
Nobody has written a review yet. Be the first!