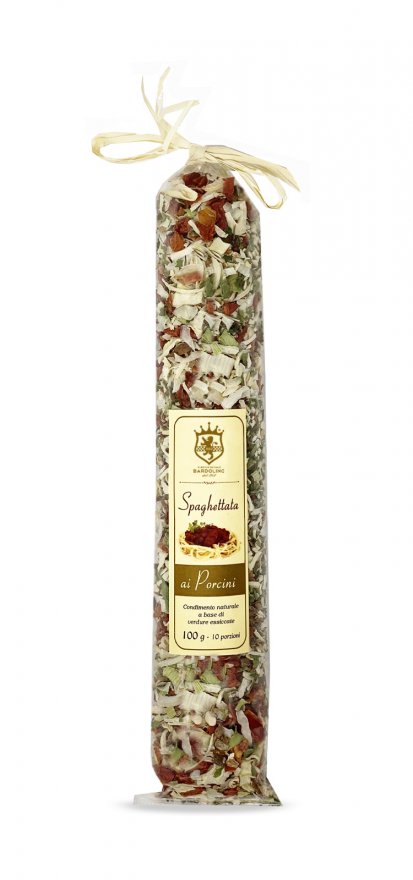 100% Privacy Guarantee
Secure payment by credit card
Infos
Un mix essiccato di erbe e sapori per preparare velocemente e facilmente una spaghettata agli aromi mediterranei.
CONSIGLI: cuocere 50 gr. di preparato per circa 15 minuti in 400 ml. di acqua e due cucchiai di Olio Extra Vergine di Oliva. Cuocere la pasta, scolare mantenendola ben umida, aggiungere il preparato e burro a piacere. Saltare la pasta per 1-2 minuti e servire. Per un primo speciale, oltre ai tradizionali spaghetti, potete provarla con dell'ottima pasta artigianale.
INGREDIENTI: cipolla, Aglio, sale, pomodoro ,cipolla, prezzemolo, funghi porcini secchi (boletus edulis).
CONDIZIONE CONSERVAZIONE: conservare in luogo fresco ed asciutto.
---
Reviews
Nobody has written a review yet. Be the first!