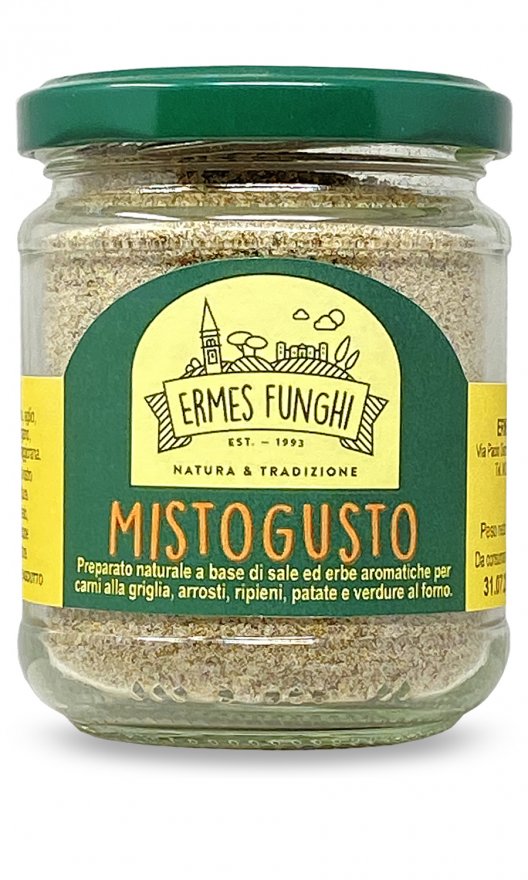 Ermes Funghi
MISTOGUSTO SALE ED ERBE AROMATICHE " Ermes Funghi"
100% Privacy Guarantee
Secure payment by credit card
Infos
Sale da cucina, aglio, rosmarino, salvia, basilico, origano, coriandolo, timo, lauro, ginepro e maggiornana.
CONSIGLI: a vostro piacimento, prima o durante la cottura. Per le carni alla griglia o allo spiedo.
CONDIZIONE CONSERVAZIONE: conservare in luogo fresco ed asciutto.
---
Reviews
Nobody has written a review yet. Be the first!