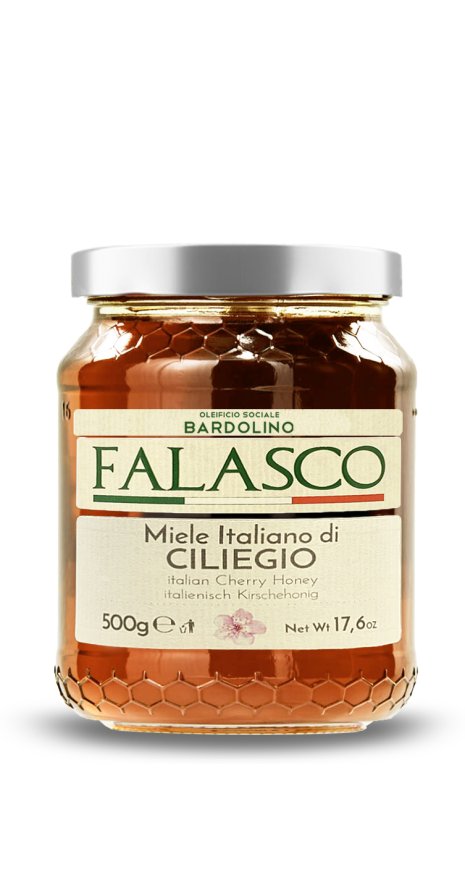 Falasco
MIELE ITALIANO DI CILIEGIO "Falasco"
100% Privacy Guarantee
Secure payment by credit card
Infos
Apicoltura Falasco produce miele, grazie all'instancabile lavoro delle api, nel Parco della Lessinia dal 1970. Il miele di diverse essenze (dal millefiori all'acacia, dal ciliegio al tiglio e castagno), polline, pappa reale e propoli vengono venduti nei mercati a km zero ai quali l'azienda partecipa da diversi anni.
DESCRIZIONE
Miele di ciliegio la cui raccolta avviene su fioriture spontanee, lontane da possibili fonti di inquinamento. La pianta di ciliegio produce fiori bianchi grazie ai quali le api riescono a produrre un miele delizioso e molto ricercato a causa della sua scarsa diffusione.
ABBINAMENTO

Perfetto per la colazione spalmato su del fette di pane su delle fette biscottate. Oppure è possibile utilizzarlo in una bevanda calda come tè, latte di capra, vaccino, di soia o di riso.


COLORE
Chiaro


CONSERVAZIONE

Conservare in luogo fresco, asciutto e al riparo dalla luce.

---
Reviews
Nobody has written a review yet. Be the first!