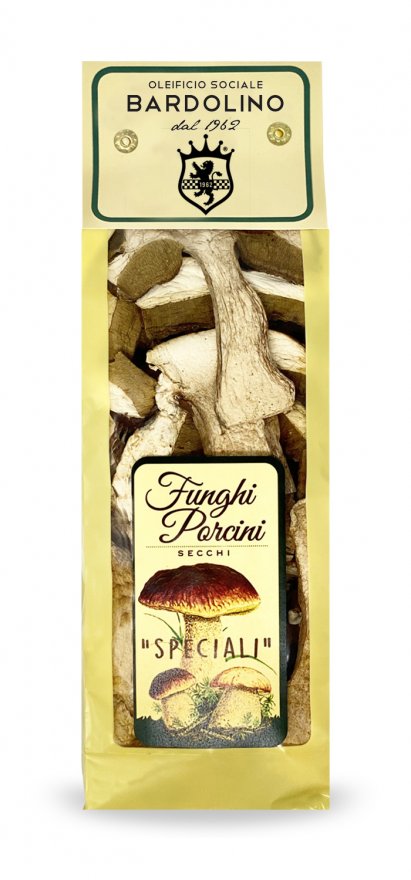 100% Privacy Guarantee
Secure payment by credit card
Infos
The Special Dried Porcini Mushrooms are a first choice of Porcini Mushrooms and can be used for first and second courses.
INGREDIENTS: Dried porcini mushrooms boletus edulis and relative group.
TIPS OF COOKING: Soak the mushrooms in warm water for 10-20 minutes, rinse with running water, eliminating any earth residues. Excellent in the preparation of risotto, first courses, second courses with meat or sauces.
STORAGE TIME: 36 months; the expiry is expressed as a date (day, month and year) corresponding to a period of three years from the date of production.
STORAGE CONDITIONS: Keep in a dry place away from cereals.
ALLERGENS: the porcini mushrooms contained are an absolutely natural product, therefore it is possible to find fragments and residues of forest soil.
---
Reviews
Nobody has written a review yet. Be the first!