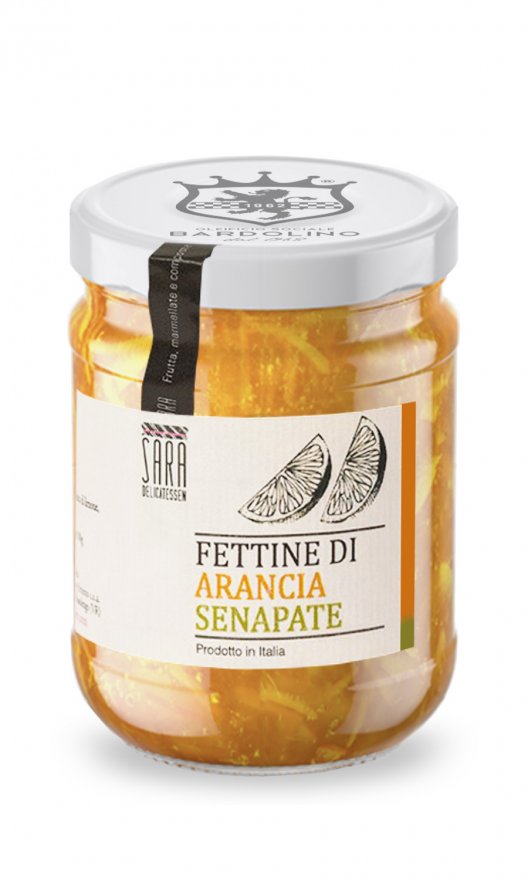 100% Privacy Guarantee
Secure payment by credit card
Infos
La mostarda è un prodotto culinario che nella sua ricetta più essenziale viene preparato solo con frutta, zucchero ed essenza di senape, dal tipico sapore piccante. Da consumarsi a piacimento, solitamente con bollito e formaggi stagionati, non manca mai sui tavoli durante le festività Natalizie e presenta un gusto davvero deciso.Si tratta di un vero e proprio accompagnamento a piatti di diversa varietà, tipico delle regioni del Nord Italia.
Ingredienti: arancia (55%), zucchero, succo di limone, essenza di senape.
Consigli: un classico per gli intenditori di formaggi da tenere in credenza o per gli aperitivi salati in compagnia. In abbinamento con formaggi delicati dalla pasta bianca, morbida.
Condizioni di conservazione: conservare in luogo fresco ed asciutto.
---
Reviews
Nobody has written a review yet. Be the first!