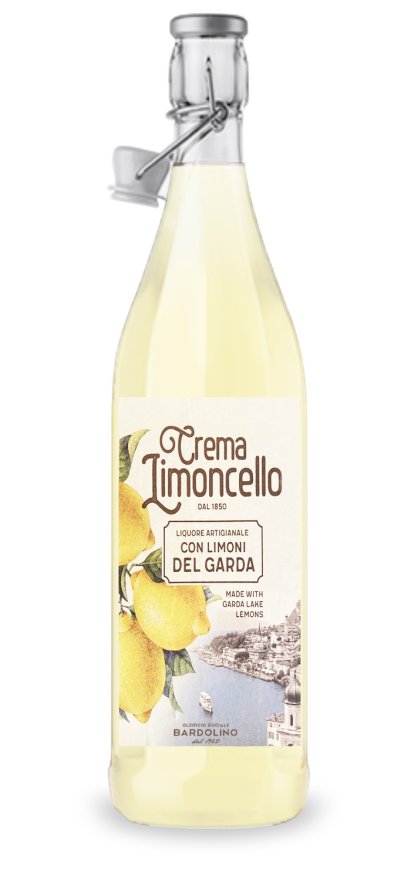 Foletto
CREMA LIMONCELLO DA LIMONI DEL LAGO DI GARDA
Format:

0,50 lt.

Alcohol content:

17 VOL. %

Producer:

Foletto

Structure:

Morbida, Gentile, Agrumato

Botanicals:

Limone

Origin:

Lago di Garda
100% Privacy Guarantee
Secure payment by credit card
Infos
BOTANICHE: il limone. La segretissima procedura di esfoliazione della buccia seguita da una lenta e delicata infusione delle bucce di limone per otto settimane, sono il valore aggiunto di questo liquore speciale. Senza coloranti e aromi artificiali.
NOTE DEGUSTAZIONE: E' un liquore cremoso, piacevolmente dolce e dalla moderata gradazione alcolica, i migliori limoni del Lago di Garda si fondono con la bontà velluata della panna, in un equilibrio perfetto di freschezza dolcezza e cremosità.

ABBINAMENTI: grazie alla moderata gradazione alcolica, è molto apprezzata se servita fredda dopo pasti a base di carne o pesce. Può rappresentare un gustoso ingrediente per la preparazione di deliziosi cocktail ed è perfetta per decorare e completare dolci a base di limone, macedonie di frutta, sorbetti e gelati alla frutta che vengono arricchiti dalla sua verve alcolica.
---
Reviews
Nobody has written a review yet. Be the first!