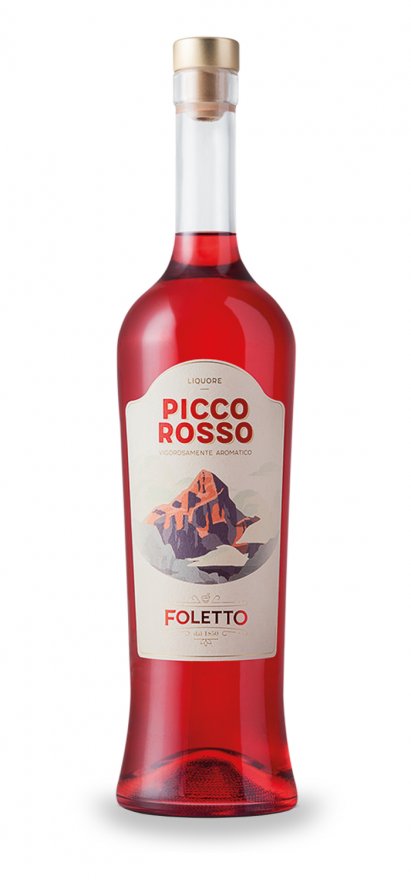 Alcohol content:

61 VOL. %

Producer:

Foletto

Region of origin:

Trentino Alto Adige

Botanicals:

Lamponi, Fragoline di bosco
Out of stock
100% Privacy Guarantee
Secure payment by credit card
Infos
Nel 1940 il dr. Achille, dopo anni di prove realizzò il liquore Picco Rosso con l'obiettivo di risollevare lo spirito dei soldati impegnati nella Seconda Guerra Mondiale. Le due botaniche che lo caratterizzano sono tra le più pregiate che il territorio dolomitico offre: il lampone e la fragolina di bosco. Per raggiungere accordi organolettici ottimali, sono necessari 22 mesi tra lavorazione e invecchiamento.

CARATTERISTICHE

---
TASTING: saratterizzato da note di testa frizzanti alpine e vigorosamente aromatiche; si evolve con sentori di frutta rossa e liquirizia, concludendosi con note vanigliate e zuccherine. Il gusto di lamponi e fragoline di bosco accarezzano delicatamente la lingua facendo emergere una componente dolce vellutata molto aromatica. Durante l'assaggio sprigiona tutta la sua personalità e viene palesato l'intento del suo inventore: rendere questo liquore un motivatore dell'anima attraverso una intensa sensazione termogenica. Sul finale una straordinaria rotondità e coerenza organolettica riduce notevolmente la percezione dei 61° alcolici effettivi.

ABBINAMENTI: servito ghiacciato presenta un profilo organolettico più discreto e delicato. Il calore sprigiona tutte le note aromatiche per una piacevole coccola invernale. Weiss Bier e Picco Rosso assieme, un'esplosione di gusto che vi sorprenderà. Eccellente in miscelazione
---
Reviews
Nobody has written a review yet. Be the first!