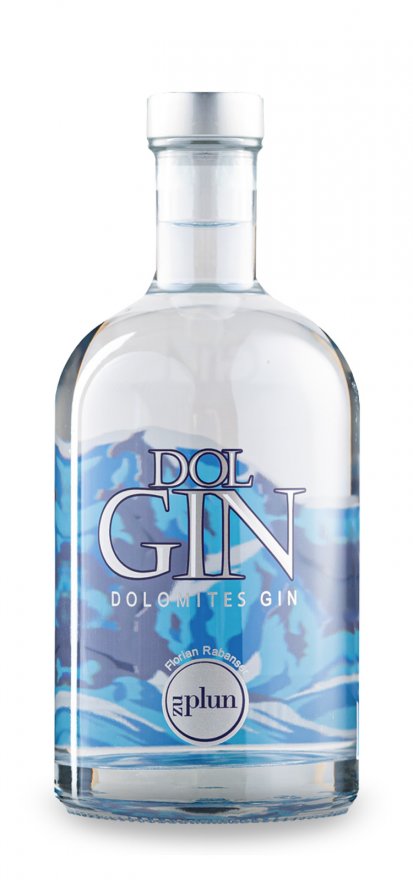 Alcohol content:

45 VOL %

Format:

0,50 lt.

Botanicals:

Limone, Ginepro, Rosa Canina, Camomilla, Achillea Millefoglie, Anice Selvatica, Cumino, Radice di Angelica, Menta, Fiori di Sambuco

Region of origin:

Trentino Alto Adige
100% Privacy Guarantee
Secure payment by credit card
Infos
The master distiller of Zu Plun, with Dol Gin, the first Gin to be produced in Italy and the first Gin distilled in the Dolomites. Discontinuous distillation process, double distillation, infusion in copper boilers. This distillate hides the secrets of the ancient herbal medicine, whose ingredients and herbs grow in the Dolomites and in the Alpe di Siusi - with the exception of lemon zest from Lake Garda. In addition to juniper and 24 other mountain herbs, infructescences, flowers and roots of the mythical elder are also processed.
The extremely excellent result is no longer a secret now, also thanks to the many international awards, including those conferred by Gambero Rosso which decreed it the best Italian Gin. Gin delle Dolomiti is an authentic olfactory intoxication, with a bouquet of fresh juniper, mountain herbs and freshly ground pepper. On the palate it develops its fruity aroma together with subtle bitter notes of gentian root.
Tip: the master distiller of Zu Plun recommends using it as a base for the classic Gin Tonic. Not entirely recommended are the new ingredients currently in fashion such as pepper or cucumber.
---

CHARACTERISTICS
PRODUCTION: Zu Plun Dol Gin, the first Gin produced in the Dolomites. He has earned numerous awards with his many mountain herbs and the addition of elements from the elderberry plant and the Garda lemon.
DISTILLATION: Discontinuous distillation process, double distillation, in a bain-marie in copper boilers.
BOTANY: Base composed of 24 herbs, including elderberry and lemons from Lake Garda.
TASTING NOTES: Light citrus notes, the presence of multiple herbs is pleasant and never excessive.
---
Reviews
Nobody has written a review yet. Be the first!