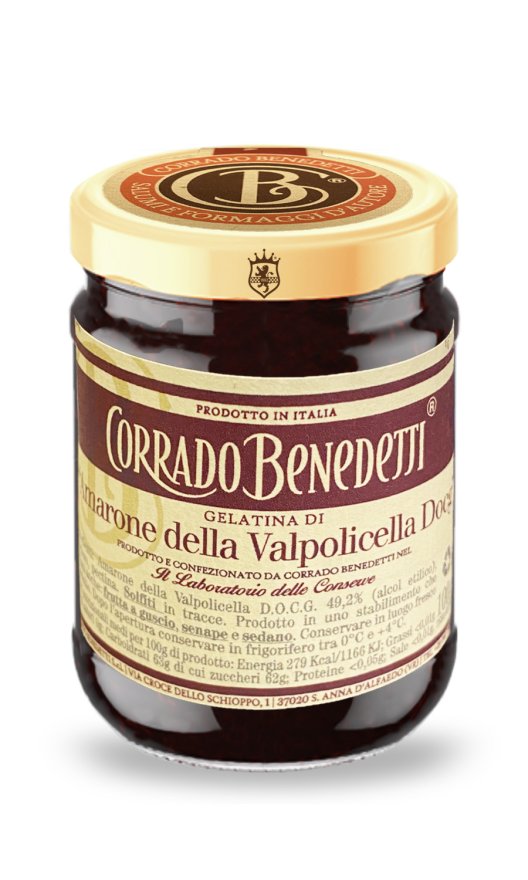 Format :

100 gr.

Producer:

Corrado Benedetti

Region of origin:

Veneto
Out of stock
100% Privacy Guarantee
Secure payment by credit card
Infos
Corrado Benedetti's Amarone della Valpolicella jelly is a product of excellence, with a special and intense flavor.
To produce the gelatin, first of all, the liquid component must be heated, which in this case is Amarone, which loses its alcoholic component by releasing the sugary part contained. Wine is the fulcrum of jelly, because it is the base that releases its aromas and persistent flavor.
INGREDIENTS: Amarone della Valpolicella D.O.C.G. (49.02%), sugar, trace amounts of pectin sulphites.
SUGGESTIONS: excellent to accompany aged cheeses, as well as structured and tasty dishes such as game or boiled meats. Excellent to accompany meats and cheeses refined with Amarone. Also try it combined with good homemade ice cream with a neutral taste, such as fiordilatte.
STORAGE CONDITIONS: keep in a cool and dry place.
---
Reviews
Nobody has written a review yet. Be the first!