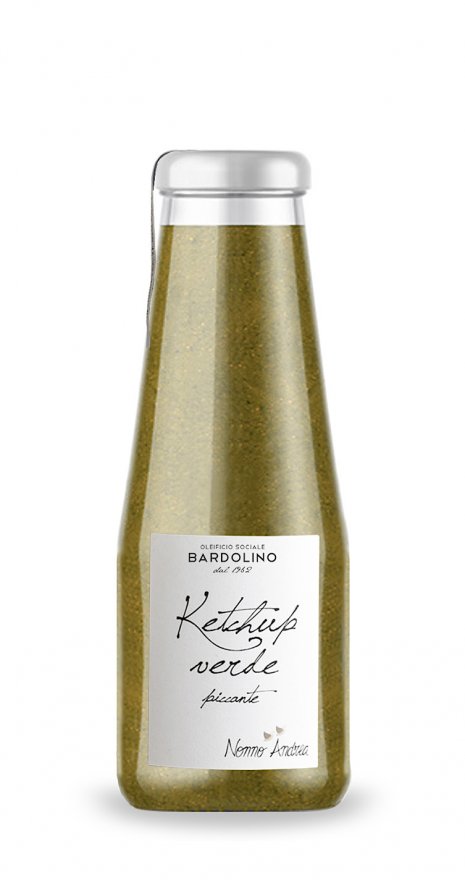 Out of stock
ORDERS RECEIVED IN THE MONTH OF AUGUST WILL BE PROCESSED FROM 1 SEPTEMBER
100% Privacy Guarantee
Secure payment by credit card
Infos
Abbiamo ideato ketchup divertenti in diversi colori, utilizzando le . Li abbiamo preparati sperimentando particolari abbinamenti di spezie, erbe aromatiche e verdure. Sempre con cottura a bassa temperatura, in sottovuoto e infine raffreddandoli rapidamente per vivificarne i colori. Dal caratteristico tono agrodolce sono facilmente abbinabili, oltre che alle patatine, anche a polpettine, hamburger di legumi e verdure, a frittelle salate, a panini farciti e molto altro.
Ingredienti: pomodoro verde 56,30%, finocchio, aceto di mele biologico, cipolla, zuc- chero di canna biologico, sedano, peperoncino piccante, sale integrale, aglio, zenzero, spezie, erbe aromatiche.
Consigli: per il suo sapore deciso e piccante il nostro ketchup verde è ottimo con le grigliate, con polpettine e nei panini. In una ciotolina per accompagnare verdurine fritte, affettati e bolliti misti, con sushi, tartare e crudités.
Condizioni di conservazione: conservare in luogo fresco ed asciutto.
---
Reviews
Nobody has written a review yet. Be the first!