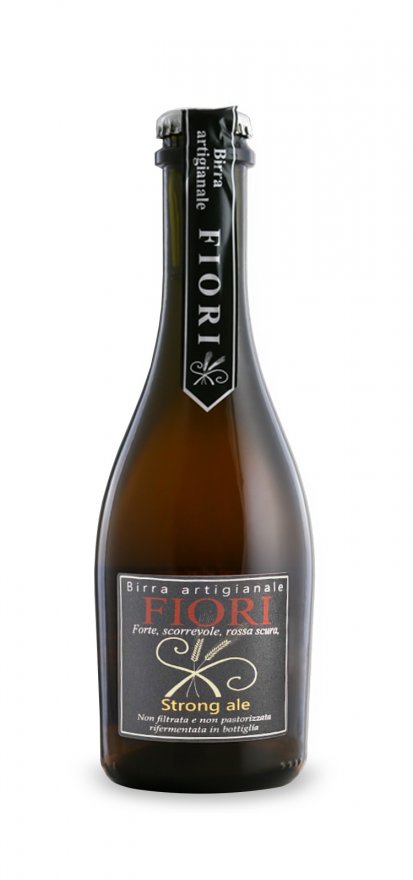 Fiori
AMERICAN BEER PALE ALE "Fiori"
Format:

0,33 lt.

Alcohol content:

8,5 VOL. %

Style:

Strong Ale

Color:

Rosso scuro
100% Privacy Guarantee
Secure payment by credit card
Infos
Fiori Beers are neither microfiltered nor pasteurized, and thus retain all the properties of the ingredients. The yeasts then continue to work in the bottle, giving the beer a natural effervescence. The beer remains alive, matures and changes over time creating a unique product.
✓ without sulphites.
✓ without clarifying agents.
✓ without artificial flavors.
TASTING NOTES: red beer with an enveloping aroma and abundant foam, it has a strong flavor that changes quickly in the mouth. Slightly spicy, with ethyl heat and a dry finish. Produced with pilsner malt, cristal malts and roast from the best European malt. Beer with a particular smoothness given by the high attenuation due to the low mashing temperatures and the activity of the yeast.
PAIRING: it goes well with stuffed pasta, roasts, sautéed vegetables, risotto.
---
Reviews
Nobody has written a review yet. Be the first!