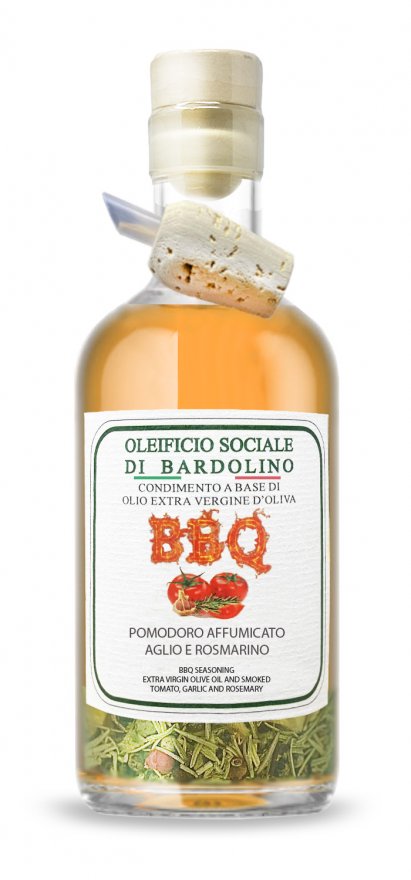 Format:

0,25 lt.

Ingredients:

Pomodori, Aglio, Rosmarino
100% Privacy Guarantee
Secure payment by credit card
Infos
Olio aromatizzato preparato secondo la vecchia metodologia della macerazione. In questo modo l'olio cattura tutto il profumo ed il sapore degli ingredienti posti a macerare.

INGREDIENTI: olio extra vergine di oliva, aglio, rosmarino, pomodoro aroma affumicatura.

CONSIGLI: perfetto per ogni ricetta alla griglia e barbecue, su carne, e verdure grigliate. Il sapore dell'aglio e del rosmarino accompagna ogni portata che esce dal tuo BBQ. Prova il sapore dell'aglio affumicato.

CONDIZIONI DI CONSERVAZIONE: mantenere in luogo fresco.
---
Reviews
Nobody has written a review yet. Be the first!